Expectations in Prayer
My expectations are from Him. Psalm 62: 5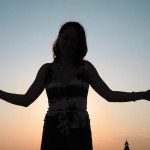 There are many examples in Scripture of where Jesus met the needs and expectations of people when they encountered Him during his earthly ministry.  Wherever He went, people would gather to meet Him as they knew and expected that He would meet their need.  We can trust and believe that when we come to God with our prayers in Jesus name, He will hear us and will answer our prayers.
When Jesus walked upon the earth, He reached-out to offer God's love and mercy for all who would believe and receive.  Jesus always offers peace, love, grace, and healing.  Regardless of the circumstances we currently find ourselves, it is wonderful knowing that Jesus is ready to meet our needs.
The woman who touched the hem of His garment received, as she believed.  He was the answer to her prayer.
A certain nobleman encountered Jesus and pleaded with Jesus that his son would be healed.  The son was close to death.  Jesus told the nobleman to go to his son, and he would find that his body had been healed.  The nobleman left with faith knowing that Jesus had healed his child – and indeed the boy was healed.
Whatever our situation, we too must believe that Jesus will answer our prayers.  We must go to Him expecting that He will hear our plea.  I believe every single prayer, uttered in faith, and led by the Holy Spirit will be answered according to His divine will.
But, we mus also be careful to not reject an answer just because it looks different than what we assume we asked for.  His answer will come – and it will be covered in His love and grace.   We will know that our prayer was answered in God's loving way.
Expectation is a powerful burst of hope that explodes on the inside to give you strength to hold on a little longer until you see with your own eyes the prayer answered.  So, be watchful with a renewed expectation that the answer to your prayer is almost here.
Above all, never give up!
Believe now that the answer to your long awaited prayer is almost here – maybe only minutes away.  Just hold on to His promise and you will surly see the answer soon.