Where are You Planted?
"Blessed is the man who walketh not in the counsel of the ungodly… He shall be like a tree planted by the rivers of water, that bringeth forth fruit in his season."  Psalm 1:1-3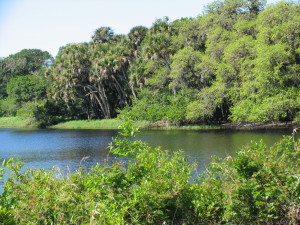 In this passage, as well as many other passages in the Bible, we are compared to a tree. It is a funny comparison.  Some people are tall trees with long branches, and others are shorter trees with short bush-like branches.  When we think about people being like trees, there are many ways we can apply this comparison.  We know that in order to grow and produce fruit we must be planted near a good water source.  It is usually pretty obvious to tell if a person/tree is planted by a good water source by examining the fruit that is produced.  In Psalm 1:3, David says that a man is like a tree, and when he is planted near the river (God's Word) he will produce good fruit in his season.
I have known many people in the most fruitful and productive season of their life who receive a blow, and fall to the ground.  The blow is so great that it causes them to want to lie down and just give up.  I have been in that place myself, and when I was, this verse was like a river of Living Water that poured into my spirit and filled me with strength to rise up again.
"For there is hope for a tree, if it be cut down, that it will sprout again, and that the tender branch thereof will not cease. Though the root thereof wax old in the earth, and the stock thereof die in the ground; yet through the scent of water it will bud, and bring forth boughs like a plant."  Job 14:7-9