I Shall Be Satisfied!
"The meek shall eat and be satisfied: they shall praise the Lord that seek him: your heart shall live for ever." Psalm 22:26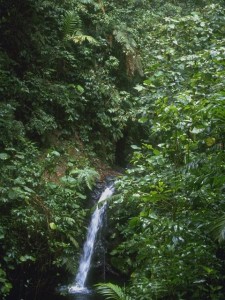 There is a deep longing in the soul of each person that needs to be filled.  God-placed it there as part of His creation.
As a deer seeks for the water so our soul longs for love.  A thirsty soul is a longing soul that is looking for something that can not be satisfied by natural means.  The longing of every soul is to be loved unconditionally.
A longing soul can only be satisfied by the Lord because He is the only one who has perfect love to give. Everyone has a deep well on the inside that needs to be filled with supernatural water.
When you are very thirsty, water is the only satisfying drink that will quench the thirst.  Perfect love is like fresh water.  A longing soul will not be satisfied until it has an encounter with the perfect love of the Lord.
"For he satisfieth the longing soul, and filleth the hungry soul with goodness."  Psalm 107:9
Look to the Lord to satisfy the longings of your soul He loves you with an everlasting love.