Wait For The Lord
Wait on the Lord: be of good courage, and he shall strengthen thine heart: wait, I say, on the Lord. Psalm 27:14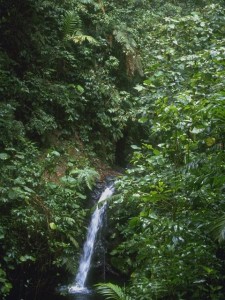 My hope is in you Lord!
Many times, the things that you are hoping for may require a time of waiting. Patiently waiting is a spiritual discipline.  This means it must be practiced in order for it to be established as a part of your nature.
By nature we are impatient and want things to happen quickly.  When you run ahead of the Lord instead of waiting patiently for Him, you will find yourself tired and weary.  When you wait until He releases you, then you will go forward in His strength and not your own.  The great reward for those who wait upon the Lord is their renewed strength.  You may be tired, weary, and need to stop to rest awhile.  If you are serving others, a time of rest is essential to wait on the Lord for the next step or the next assignment.
To wait does not mean you are inactive in your daily life, but means you are waiting for clear direction and renewed strength.
And now, Lord, what wait I for? My hope is in thee. Psalm 39:7
An eagle will wait patiently on a mountain cliff until a warm, upward wind current comes and then he spreads his wings as he is lifted up into the heavens.  We, like an eagle, can enjoy the benefit of soaring high if we acquire the discipline of waiting.  Learning to wait only comes with faith and hope in the Lord.
He is the one who holds the world in His hands and He is the one who knows your next step.  If you will wait and listen, He will tell you when to jump in again.  Then, when your feet hit the ground, you will run and not grow weary.
Pray this prayer…Lord, I cannot see the next step. Take me up to the mountain and I will wait on you. As I wait, like an eagle waits, I ask you to renew my strength so that when you release me again I can soar effortlessly. Then, whether I walk or run, I will not grow weary.