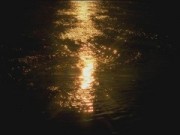 Your Life is Shielded by the Hand of God
You have also given me the shield of Your salvation, and Your right hand has held me up; Your gentleness and condescension have made me great. Psalms 18:35 (Amplified)

Have you ever felt alone and nervous as you were about to confront a high-stress situation?  Did you overwhelmed and wonder how you could possibly get through it without anyone else helping?  The good news is, God is always with us regardless of the situation.
How comforting it is to know that our life is shielded by the hand of God. He literally holds us in his hand and nothing can touch us that He does not allow. It is in those times when there is a great trial in your life that you really understand His full protection. It is in the trials that you are aware of His strong presence as a shield. He is also working things out for your own good. George Mueller once wrote, "In a thousand trials, it is not just five hundred of them that work 'for the good' of the believer, but nine hundred and ninety-nine plus one."
When I was in the middle of the greatest trial of my life, the Lord spoke to me to read Rev. 21:5. I turned quickly to the verse that assured me of his intentions in that situation. "Behold, I make all things new . . ." Notice that it doesn't say "some" things. The verse says "all things."
At the time, I was looking at my son laying in the hospital in a coma. His life was totally in the hands of God. The doctors did not give us very much hope of him even making it through the night, but God said that not only would he make it through the night, but that He was making all things new. What a contrast and a faith builder!
Today, I am watching my son run three miles down the beach as God is still working in his life, and making "all things new." So in your present situation, you can trust that He will shield you from evil and work all things together for your good.