Something Needs to Change?
"Search me [thoroughly], O God, and know my heart! Try me and know my thoughts and see if there is any wicked way within me…" Psalms 139:23-24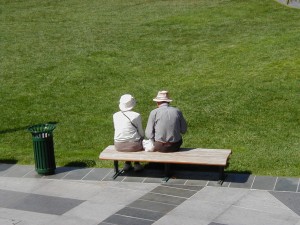 When we pray this prayer it is usually when we know something needs to change at the heart level.  No real change occurs outside of trust and relationship, for these are two of the most important functions of the heart.  In a relationship with another, you must be willing to change and trust that God will work in the other person by showing them what needs to change.
The rules that govern the heart are established early in life. Like hinges and locks on a door need to be changed because they get rusty and affect how the door opens and closes, the rules that open and close the doors of the heart need to be looked at and changed so the door of the heart can open freely again.
Is there someone who you have shut out by closing the door of your heart?  Is the Lord pressing upon you to change your attitude by opening the door and fellowshipping with them again?  Or, is there someone in your life who you will crack the door open just enough to say, "What do you want?" It may be the time to open the door and say, "I am sorry I was wrong for locking you out of my life, please come over and let's talk things out." Change is possible when your turn to God and ask Him to create within you a pure and clean heart, removing all the rust of resentment so the door of your heart will open to those you love.
"Search me Lord, and know my heart,"