Who Are You?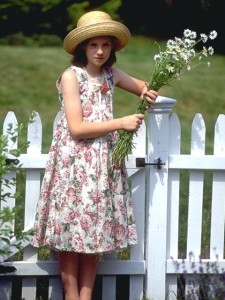 You may look to your place of birth and the family you grew up in to find out who you are.  Whether you were born into a rich home, or born into poverty, it doesn't really matter. Your family background does not define who you are. Your family background is simply the ground in which you were planted. This is why we are referred to as "Oaks of Righteousness" in Isaiah 61. Now, who are you?
As a little girl, I would go to visit my grandfather every summer.  He lived in a big beautiful home in the mountains, a stately mansion with two boxwood trees as an archway you passed through at the entrance. As our car traveled up the winding road I felt my excitement rising.  I felt like I was going to see the most important man, a statesman, a King.  My grandfather was that impressive to me.  He was very wise, kind, and I admired him and loved to visit with him.  He enjoyed having company, and if he knew we were coming, he would stand on the porch watching for us to arrive.  A visit with him in his big, white, stately house made me feel like I was somebody special.  If he was important, then I must be somebody important too.
A number of years ago I traveled up the same winding road, but this time everything was different.  My grandfather was gone and the excitement of seeing him standing on the porch was no longer felt.  It had been almost ten years since I had seen the old home and walked up the steps of the big house where he lived.  The same road that, as a child seemed to go on forever, was actually just a little "one lane" gravel road.  As the house came into view, I realized it was also different than what I remembered.  What a shock!  The big mansion on the mountain was so little; just a farm house sitting on the side of a hill.
This experience began a journey for me that I now titled: "The Journey From the Little House to the Big House".  It is a teaching on how we travel from our family of origin to find who we really are.  I began this journey that day, searching for my true identity, worth, and purpose in life.  If my grandfather wasn't really a statesman living in a mansion, then who was I?  If he was just a farmer in a little farmhouse, as his granddaughter, who am I?
Even within the same family, each person must discover their true identity apart from their family.  Our true identity is not earthly it is heavenly.  We were God's plan in the first place.  God created each of us differently, as a unique expression of his handiwork.  Our life is a beautiful, hand woven tapestry with thousands of stitches all carefully placed in a design.
Early in life, our tapestry is a lot of different colored threads.  However, as time goes on and we lay our life into the Father's hands, He gently weaves the threads of our life together and a beautiful tapestry is revealed.  Each tapestry God weaves is a "one of a kind" and He has a different purpose in mind for each unique design.  When you finally find out who God says you are, you are a tapestry to be used in His house. God's house, His kingdom on earth; is the "Big House." It is a dwel ling place of peace, as you embrace and live in who He says you are. He loves what He creates; He has a plan and purpose for each unique creation.
For me, those wonderful days at my grandfather's house planted a desire in me to find the "Big House". I have found it, and it is grand. Now I know I am somebody special, because I know who He says I am.