A New Beginning
"I the Lord have called thee in righteousness, I will hold thine hand, and I will keep thee. …Behold the former things are come to pass and the new things do I declare before they spring forth I tell you of them."  Isaiah 42:6-9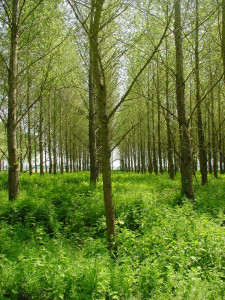 I knew the Lord had told me that He would allow me to experience days of Heaven upon the earth, that I would be able to say that I have seen a glimpse of Heaven and it is glorious.
As the former things all passed away I soon realized that I was being prepared for the new thing God had prepared for me and my family.  The new thing that sprang forth was the fulfillment of a desire for a retreat ministry, a place where people could come and experience for themselves an earthly example of what it is like to live in the Father's House, a special place that God has set apart where people can come and experience healing though His love.   In our Father's House, love never fails and every person who receives His love will be changed.
Thank you for allowing me to share my journey of healing, and this wonderful discovery, with you.  I pray you will have a new beginning into a new way of life.
A new way of life, the abundant life of God's love is possible for every believer. When we open our hearts and ask God to cleanse every area, we can love others with a pure heart as He loves us.
It's a new way of life, loving others as God loves you.  A person who has been healed of the pain of the past can now live this abundant life.  It is the higher way.
If you have experienced healing, this is a new beginning for you.  It is a new way of thinking, feeling and acting, living in a higher place, a place of peace, trusting totally in Him.
Dear Heavenly Father,
You have said, in Revelations 21:5, "Behold, I make all things new." I want to behold, and see the Lord.  So, I ask you to open my eyes as You make all things in my life new. Help me to continue trusting in You and expecting to see Your goodness. 
In Jesus' name, Amen.