Resist the Snare
"That they may recover themselves out of the snare of the devil, who are taken captive by him at his will."  2 Timothy 2:26

A highway shall be there, and a road, and it shall be called the Highway of Holiness. The unclean shall not pass over it, but it shall be for others. Whoever walks the road, although a fool, shall not go astray. No lion shall be there, nor shall any ravenous beast go up on it; it shall not be found there. But the redeemed shall walk there, and the ransomed of the LORD shall return, and come to Zion with singing, with everlasting joy on their heads. They shall obtain joy and gladness, and sorrow and sighing shall flee away. Isaiah 35: 8-10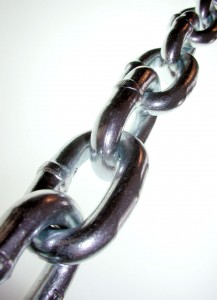 If you are aware of the plan of the enemy, you can choose to stay on the path God has set for you. God has a great plan for your life and the way to get there. It is a higher way than you have traveled in the past.  The Highway, like interstate I-85 is a faster and smoother way. The old way is like a back road, a gravel road with holes and traps to fall into.
Resist the fleeting thoughts:
Have you ever been driving down the interstate, and all of a sudden with one fleeting thought you decide to exit off and take the back road? The back roads will slow you down and hinder you from getting to your desired destination. So, we must all resist these thoughts. Take every thought captive, especially those thoughts that lead you astray. The thought may be as simple as, "I would rather take the scenic route," but you fail to remember it was the scenic road that led you off course before. We must learn from our mistakes so we don't repeat them. Once you are on the Highway, stay on it and resist fleeting thoughts that get you off track.
Stay on Isaiah 35:8, the Highway of Holiness.