The Signs of His Presence
"…The sign of your presence; You make the places where morning and evening have birth shout for joy" (Psalm 65:8).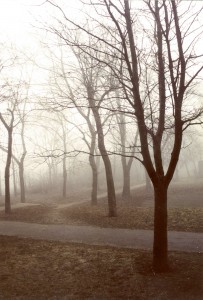 Have you ever traveled down an unfamiliar road, earnestly looking for a sign that says you are on the right track?  I have.   It was such a relief to finally see the sign and to know that I was going in the right direction.
I would like to share with you a wonderful discovery that I saw in God's Word this morning.  In Psalm 65, David said that we can see with our own eyes a sign of the presence of God.  It is obvious from many other Psalms, such as the Twenty Third Psalm, that David liked the beauty of God's creation.  He gained revelation of God from observing all He had created. I like to follow David's journeys and gain insight from his Psalms.
We all enjoy reading books and magazines that capture the beauty of rolling hills and beautiful gardens, as well as colorful birds and grazing flocks on the hill side.  But, David saw something different; what he saw as he looked at the beauty of creation was the sign of God's Presence.  In Psalm 65:6-13, he says: "God's Presence is in this place."
In Psalms 65:8, David describes a special place he has discovered where the morning and evening give birth.   In this special place, he could see the beautiful sun rise and enjoy the beginning and the ending of each new day.
In verse 9 he says he sees God's presence in the well watered ground that has been enriched with rain from heaven.  He goes on to describe how the well watered furrows and ridges are covered with soft green grass and abundant vegetation.
Then in verse 12 he says he watches and listens as the rolling hills actually come alive as they sing for joy.   In the last verse he says, "The meadows are clothed with flocks and the valleys are covered with grain; they shout for joy and sing together."
Look all around and you can see, hear, and feel His presence in the beauty of His creation