In Troubled Times, He Sends Help!
May the Lord answer you in the day of trouble! May the name of the God of Jacob set you up on high and defend you. Send you help from the sanctuary and support, refresh and strengthen you from Zion.   Psalm 20:1-2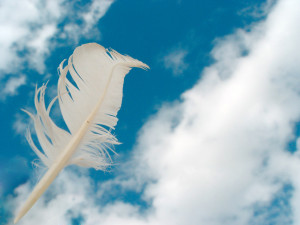 There are times that we need supernatural support and strength to make it through the challenge of the day.  When we call on the Lord He will dispatch help from His throne.  In Psalm 20:2 we read, He sends help from the sanctuary. He will send help, angelic assistance.
Scripture tells us that the angels of the Lord excel in strength at His command.  They are like an emergency back up support system that is on call twenty four-seven waiting for the next assignment.  When we call out to the Lord for help, He sends them forth in strength.
In the 2 Kings: 6:16, Elisha prayed and asked that his servant's eyes would be opened to see what He saw.  God had sent thousands of angels.  The prophet looked and could see a literal army surrounding him.
Scripture tells us the angels of the Lord are encamped round about us.  A house cannot stand without a strong support system. You cannot see the support beams but you know they are there.  It would seem foolish to sit in your living room fearful the house will cave in.
When you put your trust in the Lord you can be assured the house will stand, the support system is in place and you shall not be moved. The Lord is our support He will give you the strength to stand even when the strong winds of adversity come.  We cannot see with our natural eyes but we know the support is there when the winds blow.