WHO DO I TRUST
"O Lord my God, in thee do I put my trust: save me from all them that persecute me, and deliver me." Psalm 7:1
We can trust in God because He is always faithful. We trust Him because we trust what He says in His Word.
Trust in the Lord with all thine heart; and lean not unto thine own understanding. Proverbs 3:5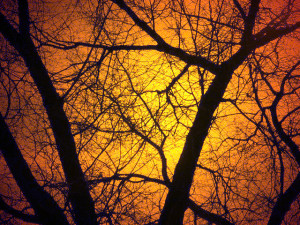 God's track record has been recorded and He has been faithful to do what He says He will do all through the ages.  He has always come through.  When we trust others based on their track record we have a hard time trusting them.  Everyone makes mistakes and we have a tendency to focus on their mistakes. We want others to trust us because we have good intentions, but we only trust them based on their past behavior.  A person may have good intentions to do what they say, but many times it cannot be accomplished.
Trust is established over time.  Trust the fruit that is being produced in a person's life over a period of time, not an isolated event.  Just like fruit on a tree is produced over time, fruit is produced in a person's life over time through their relationship with God.
In Philippians 2:13 Paul says; "For it is God which worketh in you both to will and to do of his good pleasure."
The fruit or evidence that God is working in a person's life is the fruit of the Spirit of love, joy and peace found in Galatians 5:22-23.
Once the fruit of love is evident you know God is working. You can count on it because God is working in and through that person. That person may still let you down but God is working in them and you can trust Him.   He is the only one that can be trusted to come through. He is the only one who is steadfast. So wives trust God at work in your husband. Husbands trust God at work in your wife. Instead of looking at their failures try looking at how God is working in their life and trust in what He is doing.
The Path: Look past the natural into the supernatural and trust in the Lord with all your heart.