Dwelling in the Peace of God
"I will lie down, both in peace and in sleep for You alone, Lord, make me dwell in safety" Psalm 4:8.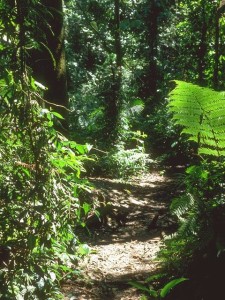 As God's children, we possess a powerful gift that the rest of this world is trying to obtain. We possess peace. We can lie down at night after a long, hard day with peace in our hearts knowing that the Lord is going to take care of everything that is troubling us. That is a wonderful gift.
Most of this world longs to be rescued from the troubles of life. Although we can't escape every problem, as Christians, we can be assured that we serve a God who is big enough to take care of us in every way!
If you know of someone who is constantly allowing the troubles of life to burden them, pray for them. Ask them if you can help carry some of that load for them. We should all desire for others to dwell in the peace and safety that God offers. Without His peace, we are sure to give up and lose the hope we need to be able to conquer life's difficulties.