God Has Adopted Us As His Own
For He foreordained us (destined us, planned in love for us) to be adopted (revealed) as His own children through Jesus Christ, in accordance with the purpose of His will [because it pleased Him and was His kind intent]—Ephesians 1:5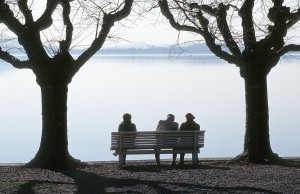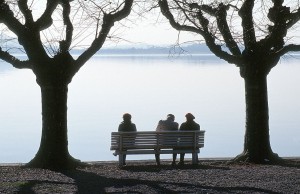 The comfort you receive from the Holy Spirit confirms that you have been adopted by God as His own child. When you receive comfort from the Lord, it is like the warmth of a favorite blanket that creates outward warmth and an inward feeling. The feeling of comfort confirms to you that you are loved.
I recently heard the story of a mother who bought a special blanket to receive her adopted daughter in. The moment this mother saw her newborn daughter, she loved her, and the moment her daughter felt the soft blanket wrapped around her, she knew she was loved. The comfort of the blanket and the loving arms wrapped around her were soothing to this infant, and she knew that she belonged to her new adopted mother and father. Twenty-plus years later, this young lady still has this blanket and loves to feel the comfort of the soft texture.
In a world of turmoil we too need to feel the comfort that comes when we know we are loved and received by someone. Something happens on the inside when we cover up in a soft blanket; we feel comforted. The moment you feel comforted, let it remind you that God loves you, He adopted you, and wrapped you in a receiving blanket as His own child.