The Covenant of Peace
"He will show them His covenant" (Psalm 25:14).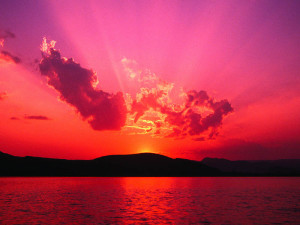 God's blessings flow from His covenant promises. A covenant is a life long promise that never changes. One of the covenants that the Lord revealed to me many years ago was His covenant of peace.
The covenant of peace is found in Isaiah 54:10, "For the mountains shall depart, and the hills be removed; but my kindness shall not depart from thee, neither shall the covenant of my peace be removed, saith the Lord that has mercy on thee."
From the day that God revealed this covenant promise to me, He has been faithful and has always kept His promise. His covenant of peace is like a blanket that He wraps around me. Even if an earthquake shakes my world, I can stand, wrapped up in His peace knowing it will soon pass.
During your own time with the Lord ask Him to reveal His covenant promises to you. A covenant promise is like a solid rock, once you receive it, you will always be able to stand on it.