Why Walk in The Valley?
"Yea, though I walk through the valley of the shadow of death, I will fear no evil: for thou art with me; thy rod and thy staff they comfort me "  Psalm  23:4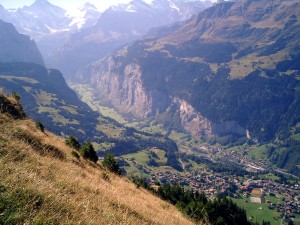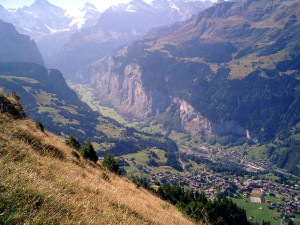 During difficult times, I have often asked the Lord "Why do I have to walk in this valley"?  There have been times in my life that I have struggled with the weight of some difficult situations, and felt weakened by the load.
During those times, the Lord always reminded me of His presence.
Right now, life is difficult for a lot of people.  There is a lot of fear and turmoil around us, and people are hurting.  It's comforting to know we have a Loving God who is with us during these difficult times.
I'm reminded of what a close friend used to share with me when I was struggling … If you didn't have a valley, there wouldn't be a mountain.
Right now, I live on the top of a small mountain.   I love looking at the mountains that surround us, and am always reminded of God's Glory.
A couple of times I have climbed the mountain that is behind my home.   It's tough climbing that mountain, but when you get to the top the view is absolutely amazing.  It certainly makes the climb worthwhile.
It would be hard for me to climb that mountain every day – and really, I don't know that God would want that anyway.  I mean, wouldn't that somewhat take-away the special moment if I traveled it more frequently?  I'm afraid I would probably take it for granted if I sat on the mountain too often.
I think we're probably supposed to spend a little more time in the valley – so we always appreciate the beautiful view from atop the mountain.  From my experiences, the valley has helped prepare me for the mountain.  In the valley is where life is grown.
One of my neighbors is a wonderful farmer.  He actually owns the beautiful mountain across from us.  At the foot of the mountain is a beautiful stream that helps to irrigate his large garden.  He owns a farm where he grows corn and other crops, and raises livestock.  It's the most fertile land I've ever seen.
So what am I saying?
While the mountain is incredibly beautiful, we obviously get life from the valley.  And, of course, without the valley there would be no mountain.
When difficulties come, we need to realize it is likely a valley.  Even though it may be tough, it's important that we experience the fertile ground of the valley.
Also, while we're in the valley we need to be careful with what we plant because we need a good crop to harvest.  Life is in the valley, so we should sow life.  If we sow discord, we'll likely reap discord.
Pray that God will grant you wisdom and peace as you grow in the Valley.