A Sure Sign of Maturity
"…When he (Moses) had grown to maturity…" Hebrews 11:24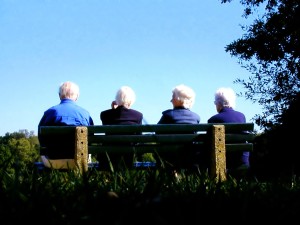 There is a day in all of our lives when we come to a crossroad.  We make a choice that signifies we have come into maturity.
The day that Moses embraced his true identity – who God said he was, is the day he reached full maturity.  Something changed and he would never go back again because after that day, he refused to be called "the son of Pharaoh's daughter."  That was his earthly identity, and even though it had many benefits, he refused to have the enjoyment of the sinful life as "the son of Pharaoh's daughter."
When Moses left the lifestyle of Egypt, he didn't look back or even flinch.  He held on to the purpose that God had for his life and moved forward.  A sure sign of spiritual maturity is laying aside any pleasures of your earthly life that will hinder you from moving towards God's calling.  Like Moses, we must set our face towards our own promised land, and move towards it with a steadfast, unmovable, unshakable determination.
I remember when my husband and I left our home, family and friends to go back to school to complete our education and prepare for ministry.  It was so hard to leave family and friends.  I still remember hearing the still small voice of the Lord, "Don't look back, no, don't look back at that either."
This was my daily admonishing from the Lord.   It really took me a long time to grow up and show signs of maturity.   Once I settled into the truth that I was no longer a daughter of my earthly father, but that I had become a daughter of my Heavenly Father, the struggle was soon over and I didn't look back anymore.  Settle in your heart your true identity; then, God's purpose for your life will soon be revealed.