Embracing Spiritual Maturity
"Not only so, but we[a] also glory in our sufferings, because we know that suffering produces perseverance; 4 perseverance, character; and character, hope." Romans 5:3-4  (NIV)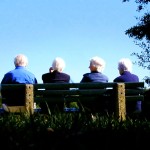 Fulfilling the call of God on your life will require spiritual maturity.  The Bible offers us many wonderful examples where God led His child through situations to teach them, and bring them to a more spiritual mature place.  It was necessary in order to prepare them for the work they had before them.
Let's look at Solomon and what he had to go through to prepare to build the house of the Lord.
King David wanted to build the House of the Lord, but God told him that Solomon would be the one who would build the House. Even though David was probably disappointed, he began helping Solomon prepare himself for the task. In 1 Chronicles 29:1 David said, "Solomon is yet young and tinder" (inexperienced), in other words he had not matured yet.  King David knew Solomon was inexperience and would need to mature in order to accomplish the call on his life.
We live in a world of immaturity. We live in a time when the adults have more toys than the children and most people don't want to grow up. The first step to spiritual maturity comes as the worldly desires are put aside and the work of the kingdom becomes a priority.
Another step to maturity is learning patience. We learn patience as we go through difficult situations that give experience. According to Romans 5:3-4, "And not only so, but we glory in tribulations also: knowing that tribulation worketh patience; and patience, experience; and experience, hope:"
It takes tribulation to work patience in us. Tribulation develops patience and patience produces experience.  We gain patience as we face times of tribulation. This strengthens our faith. So we are to embrace tribulation as a time to grow and mature.
Experience comes as we learn to go through difficult times. Many people will view hard times or times of tribulation as an attack of the enemy instead of learning from the difficulty.  You will actually know if you are maturing by how you handle a difficult time. The experience in times of tribulation gives wisdom and wisdom brings maturity.