What is Your Destiny?
You guide me with your counsel, leading me to a glorious destiny. Psalm 73:24 (New Living Translation)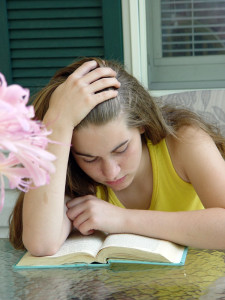 A person's destiny is connected to identity which has already been determined by God.  He has chosen each of His children and called them to carry out a special purpose.  Therefore, identity is directly connected to their purpose. When a person does not know who they are, they will struggle with walking out their destiny.
The enemy has been quite successful in this generation to interfere with children coming into their destiny.  You will flounder and struggle with what you are supposed to do with your life until you find out who you are.
One of the roles in parenting is to help their children know who God created them to be, and call them into it.  Their gifting and talents should be recognized and encouraged.  A parent confirms the identity of their children through affirmation.
Many adults today are floundering because they received very little parental affirmation and encouragement.  The good news is… it is never too late to discover your destiny.
As you are in search of your destiny, watch as God places mile markers along the way to confirm you are going in the right direction. A destiny searcher will be encouraged by the Lord as He brings confirmation all along the way.
Destiny searchers are those in search of their destiny. Your destiny is directly connected with your identity, or who God created you to be. No one else is shaped, fashioned and molded like you are. You cannot know what you are supposed to do until you know who you are. Your identity and destiny are connected together. But you may ask, "How do I discover my destiny?" It can be found in several ways:
1)  Heritage – the family line may be a clue to your destiny. Look first at the gifting and abilities your father had.  Then look at your grandfather. There may be a pattern in their life that you will observe in your own. You may be following in your father's or grandfather's steps.
2)  Your name – sometimes your destiny is hidden in your name. When parents have named their children by the prompting of the Holy Spirit, there is destiny in the name. The Word of God does not return void; it accomplishes what God intends for it to accomplish. In the Bible, God put so much importance on the name that He even changed names when there was a major change in direction in a person's life. In the New Testament, Saul's name was changed to Paul after He met the Lord. In the Old Testament, Abram's name was changed to be Abraham.
3)  Your heart's desire – The third thing to consider as you search for your destiny is to know your heart's desire. God places in your heart what He has called you to do. What has been in your heart for years? If there is a desire that is still alive in your heart, it could be that God has put it there. "It is God that works in you both to will and to do His good pleasure." This means He puts the desire in you to do His will.