Watch God Work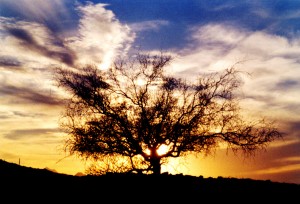 God's Word does not return to Him void! His Word will accomplish what He sent it to planet earth to accomplish.
Twenty five years ago I was given a scripture based prayer and encouraged to pray it diligently for each family member. At the time my husband and I only had one daughter, so that seemed do-able. I printed the prayer out, placed it in my Bible and prayed it every day, with my husband and daughter's name in the prayer.
As I read this prayer today, in the Amplified version, I was amazed at how this simple prayer had been answered. I would like to encourage you to take this scripture prayer that Paul wrote in Colossians and pray it out loud daily, inserting each family member's name as you pray. You will not be praying your opinion or thoughts for them, but God's will. Then all you do is stand back and watch God work in their lives.
Twenty five years later, my husband and I have often been asked how we were able to raise three children who love the Lord and have never rebelled. I believe with all my heart this scripture based prayer answers that question.
"Since the day I heard it, I have not ceased to pray for ( husband/ wife/ child's name) that he/she will be filled with the knowledge of God's will in all wisdom and spiritual understanding. That (husband/wife / child's name) _will walk worthy of the Lord, being fruitful in every good work and increasing in the knowledge of Christ" (Colossians 1:9-11 paraphrased).
This is the Amplified version of Paul's prayer:
Verse 9 – "For this reason we also, from the day we heard of it, have not ceased to pray and make [special] request for you, [asking] that you may be filled with the full (deep and clear) knowledge of His will in all spiritual wisdom [in comprehensive insight into the ways and purposes of God] and in understanding and discernment of spiritual things.
Verse 10 – That you may walk (live and conduct yourselves) in a manner worthy of the Lord, fully pleasing to Him and desiring to please Him in all things, bearing fruit in every good work and steadily growing and increasing in and by the knowledge of God [with fuller, deeper, and clearer insight, acquaintance, and recognition.
Verse 11 – We pray that you may be invigorated and strengthened with all power according to the might of His glory, to exercise every kind of endurance and patience (perseverance and forbearance) with joy" (Colossians 1: 9-11).
Written by Denise Boggs.