The Power to Move a Mountain
"You will know and understand the hope to which He called you and the greatness of His power." Eph 1:18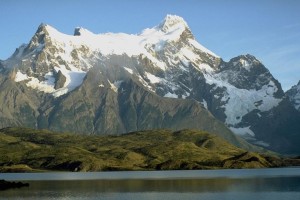 We have access to His great power when we are in His will.  The power to create the universe, move a mountain and change history is in His hands.  He has placed me as His child, His representative on the earth, to call on Him to create, move or change something. Sometimes we get so preoccupied that we forget our purpose.
Have you ever gone into the grocery store and forgotten what you intended to buy?  After a couple of steps into the store you have a thousand voices speaking to you!  You see all the brands of cereal and the sales, and you forget what you wanted to purchase.  The same is true in our daily life.   The calls, the options, and the sales grab for our attention.
What happened to the still small voice that spoke into your spirit the moment you woke up?  Was it drowned out within the first few steps into your world?  We must realize how Christ was able to carry out His assignment on planet earth.  He set His face like a flint towards the cross and He didn't let anything distract him.  The world could not hinder, discourage, slow down nor stop Him.  Know what your purpose is and rely on the greatness of His power to accomplish it.