God Will Answer
"Answer me when I call, O God of my righteousness…You have freed me when I was hemmed in and enlarged me when I was distressed…" Psalm 4:1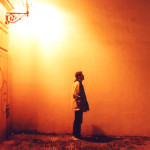 Have you ever felt hemmed in, trapped and unable to move?  At that moment you can call upon God, and He will answer you.  He will lift you up and free you from the present bondage.  He will never leave you or forsake you.
The children of Israel were hemmed in and unable to move when they were in bondage in Egypt.  But they cried out and called upon God, and He answered. God sent Moses to lead them and deliver them out of bondage and captivity.
If you too feel you are hemmed in, call out to God!  He will answer when you call.
The Psalmist David said, "May the Lord answer you in the day of trouble! May the name of the God of Jacob set you up on high and defend you…send you help from the sanctuary and support, refresh, and strengthen you from Zion." Psalm 20:1-2 Amp