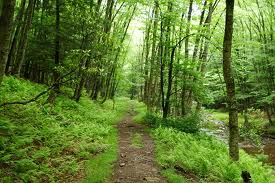 Are Your Feelings Affecting your Focus?
13.  I remain confident of this:  I will see the goodness of the Lord in the land of the living.  14.  Wait for the Lord;  be strong and take heart and wait for the Lord.
Psalm 27: 13-14

Do you believe that scripture? If not, what is it you are focusing on?
When we set our hearts on the goodness of the Lord we carry His presence into every situation. No matter what the circumstances are we must focus on the goodness of the Lord. If we look at our circumstances and 'give in to our feelings' we will sink into the circumstance.
David knew he could not let his circumstances dictate his feelings ; he had to keep his eyes on the Lord.  He said, "I would have fainted if I had not expected to see the goodness of the Lord."  He did not always have a perfect day; his days were actually very hard, so hard that he said he would have fainted if he had pondered on how bad things were.  David discovered how to overcome the bad days; he set his heart and his expectations on seeing the salvation of the Lord. He set his sights high; he set his sights and expectations on the salvation of the Lord. He expected to see God's deliverance and salvation in each situation he faced.
For in the day of trouble He will hide me in His shelter; in the secret place of His tent will He hide me; He will set me high upon a rock (Psalm 27:5).
What are you giving into today that is pulling you away from expecting to see the Goodness of the Lord?