God's House Plans
Except the Lord build the house, they labor in vain that build it… Psalms 127:1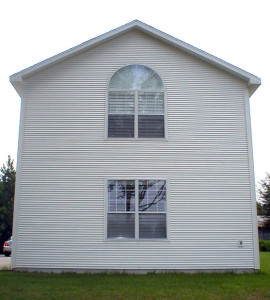 God is the Master Builder and in His kingdom He is building many houses. When He is building a house He draws up the plans, and then He shares the plans with you through a vision or dream. This is how His house plans are delivered to the earth.  If you have a dream that is much larger than anything you could do alone, then there is a good chance that God has revealed one of His house plans to you.  He showed Noah a huge boat and Solomon a massive tabernacle.  Each of these houses was unique and perfectly laid out by God to minister to His people, but He did not show the plans to everyone.   He showed these plans to Noah and Solomon, because they were to ones He chose to build the house.  He could trust them with the plans, because He knew they trusted in Him.
God must be able to trust you to hold the vision and wait on Him for each step. Hold on to the vision, and don't let time discourage you. The very fact that He gave you the vision indicates that He intends for His house to be built. If the Lord is building the house wait on Him and trust in Him and in time the construction will begin. Always keep in your mind focused on whose house it is.  You are building His house and not your own.
A vision from God is like a fire, and it burns within you and can't be put out. If there is a fire within you that can not be quenched it is the fire of God. At just the right time He will poke at the embers and the vision will blaze up. Just hold on to the vision, this is the embers, and at just the right time the fire of God will been seen and He will build His house.