Where Can I Go to Find Safety?
"It is better to trust and take refuge in the Lord than to put confidence in man."  Psalm 118:8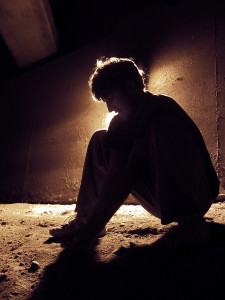 In the days we are living, there is troubling news on every side.  There are wars and rumors of wars, famines, and earthquakes in various places. Everywhere you turn, you hear of devastation. Many are like the man who called our office today from another country asking: Where do I go where it is safe? I couldn't tell him whether or not he should leave his country, but I could tell him to take refuge in the Lord and He would lead him to safety.
In Ps 91:2, the psalmist David says the "Place of Refuge" or safety is the secret place where you go to spend time with God.  In the secret place, your quite time, all voices are silenced and you can focus on hearing the voice of God.
God is your refuge. He is the only one who knows the answer to your present problems.  Take refuge in Him and the answer will quickly come. In the refuge of the Lord, the enemy cannot touch you, taunt you, or discourage you.  You are safe under the shadow of His wings.  Find the secret place every day.  There you can find rest for your soul and strength to overcome the trials of these difficult days.
Psalm 112:7, "He shall not be afraid of evil tidings, his heart is firmly fixed."