God is the Destiny Developer
"Train a child in the way he should go, and when he is old he will not turn from it". Proverbs 22:6 (NIV)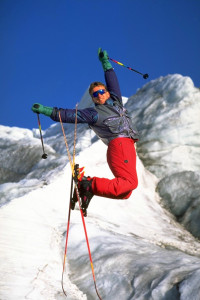 God has given the wonderful privilege to parents to train up their children in the way they should go. "Train up the child in the way they should go" requires the parent to be observant of the child. They should look at how God has gifted each child, see what their unique characteristics are, and then train them up accordingly.
A child is given identity through their parent's encouragement and affirmation.  An adult who struggles with identity has most likely not had positive input from their parents.  It is the father who draws a child's spirit to life.  His affirmation will give the child the confidence that they can accomplish great things.  It is the parent's responsibility to help their children discover their identity.  Parents who do not help their children discover who they are will send them out into the world seeking the answer to this question.  The world's answer to who you are is always based on performance.  The world says you are what you achieve.  Destiny is determined by God.
Many times the destiny of a person is written before birth.  There are many examples in the Word where God revealed to the parents the destiny of their children.  Mary was told that her son Jesus would be the Savior of the world. Hannah knew that her son Samuel was called to be a prophet, and she took him to live in the temple with Eli.
David also saw his son Solomon's destiny.  God told him that his son, Solomon, would be the one who would build the temple.  Many parents today have the same awesome responsibility to call their children into their destiny.  David affirmed his son publicly.  Jesus was also affirmed by God publicly.  At his baptism God said, "This is my son in whom I am well pleased."
Destiny developer:
God is the destiny developer.  What He has called you to do; He will equip you to do.  Over time, as you experience His hand of mercy and grace, He will deposit into you the strength of character to carry out what He has called you to do.  What He has begun in you, He will complete.
Destiny "Distracters":
There are many destiny distracters.  We know the distracters are the things in life that get us off track.  These are the things that we do that lead us in another direction.
Some Christians get easily turned away from their calling by pursuing their own grievances and enemies.  This will ultimately turn the direction of their life completely around from pursuing God's high calling to their own cause. This distraction can keep one pulled into a whirlwind for many years.
Another distraction is believing the lies of the enemy.  Satan is the father of lies, and he plants lies in you so you doubt that you even have a destiny.
Fear is another distracter.  You will fear that you cannot do what God has called you to do, and then give up.
Be a Destiny Searcher

Jeremiah 29:13 "And ye shall seek me, and find me, when ye shall search for me with all your heart."

James 4:7-8 "Submit yourselves therefore to God; Resist the devil, and he will flee from you. Draw nigh to God, and He will draw nigh to you.
Ask God to reveal your destiny. He is the destiny establisher. Submit yourself to the Lord; He is the destiny developer. Resist the enemy; he is the destiny distracter.