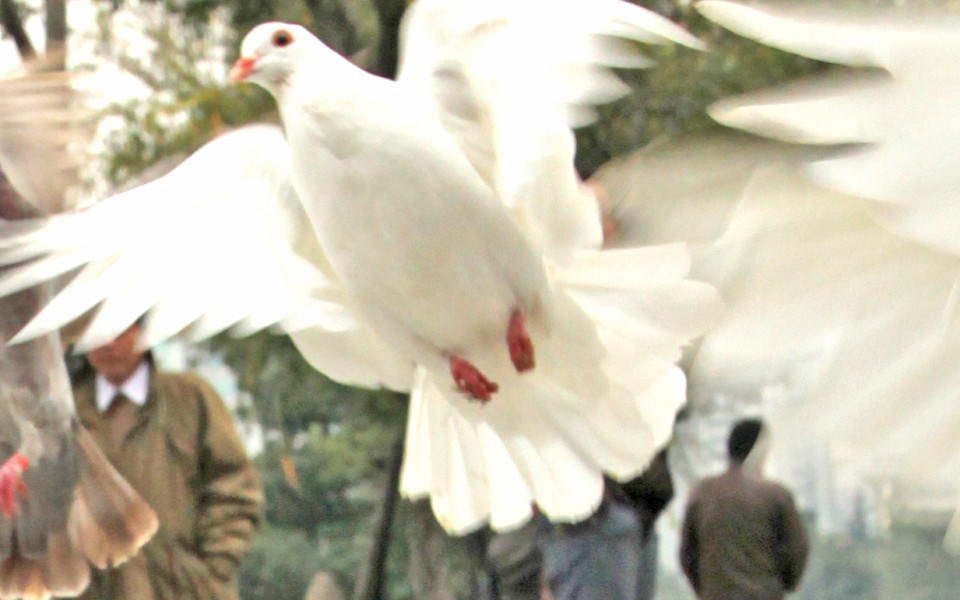 If I had Wings…
"Oh, that I had wings of a dove! I would fly away and be at rest." Psalm 55:6
The stresses of life can be so overwhelming.  I often fall into the discouragement of situations, rather than focus on the One who truly cares for me and is ready to sustain me. 
Bearing the burden of crushing weight actually gives Christians wings. This may sound like a contradiction in terms, but it is a blessed truth. While enduring a severe trial, David cried, "Oh, that I had wings of a dove! I would fly away and be at rest." Yet before he finished his meditation, he seems to have realized that his wish for wings was attainable, for then he said, "Cast your cares on the Lord and he will sustain you" (Ps. 55:22).
The word "burden" is described in my Bible commentary as being "what Jehovah has given you." The saints' burdens are God-given, leading us to wait upon Him. And once we have done so, the burden is transformed into a pair of wings through the miracle of trust, and the one who was weighted down "will soar on wings like eagles" (Isa. 40:31).